The Tasting Room in the Torre Muga Space is fully equipped and has a capacity for up to 20 people.
* People aged 18 or over only.
* Minimum group of 8 people.
* Prior reservation required.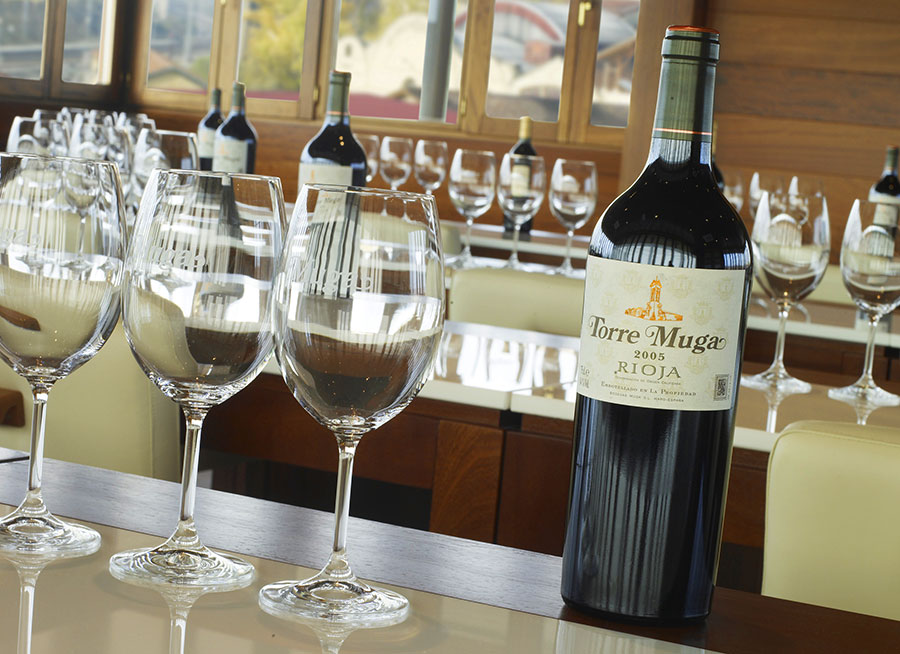 Discover the Tasting Room in the Torre Muga Space and its incomparable setting.
Brief theoretical introduction:

The area.
The land.
Grape varieties.
Types of wine in D.O. Rioja.

Fun practical exercise in olfaction:

Types of aromas in wines.
Classification.

Tasting (practical):

Appearance, colours and qualities.
Olfaction, types of aromas.
Gustation, sensing the flavours in the mouth.

Tasting wines: Muga Blanco, Muga Crianza, Muga Reserva Selección Especial, Prado Enea Gran Reserva and Torre Muga.
Please request our availability for groups.
Next dates
Wine Tasting Course 2019
Saturday, September 28th, 2019 – Fully booked.
Saturday, October 12th, 2019 – Fully booked.
Saturday, October 26th, 2019
Saturday, November 2nd, 2019
Includes a guided tour of the winery and learning materials.